French President Sarkozy, you have to embrace his Spirit and vision! Yet, the depth of this change being orchestrated internationally must be done so with great scrutiny and care to maintain the individualism of each Nation.
***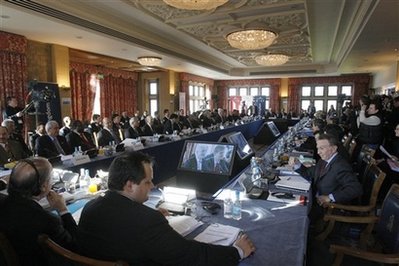 Nicolas Sarkozy:
The world expects that we speed up the reform of the international financial system. The world expects that we rebuild, together, a new form of capitalism, better regulated, with a greater sense of morality and solidarity. This is a precondition for mobilizing the economy and achieving sustainable growth. This crisis is not the crisis of capitalism. On the contrary, it is the crisis of a system that has drifted away from the most fundamental values of capitalism. It is the crisis of a system that drove financial operators to be increasingly reckless in the risks they took, that allowed banks to speculate instead of doing their proper business of funding growth in the economy; a system, lastly, that tolerated a complete lack of control over the activities of so many financial players and markets.
Click here to read more.